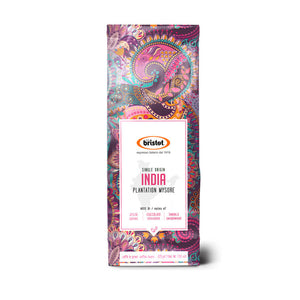 India - Single Origin
Indian Mysore "Plantation A" coffee comes from the Karnatak region of South West India and is grown at a height of 1200-1300 meters above sea level. The "Plantation A" refers to it being the highest grade of wet-processed India coffee. This full-bodied coffee offers hints of incense and Indian spices with a sweet and delicate taste of chocolate.

Pack size 225g
Now available on subscription - Just choose how much and how often you want it delivered. Cancel at any time.