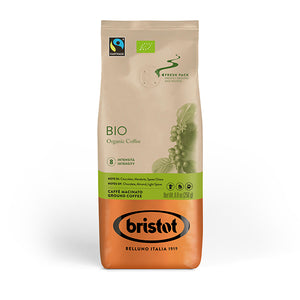 Gourmet Organic (Ground)
A blend of the finest washed Central American Arabica coffee beans, ripened slowly in the shade of lush forests for a high quality coffee with extraordinary sensory properties. It releases delicate nutty aromas in the cup, followed by exquisite notes of cocoa and vanilla.
Ground coffee for filter, Moka Pot and French press cafetieres.
Pack size 200gr
Now available on subscription - Just choose how much and how often you want it delivered. Cancel at any time.