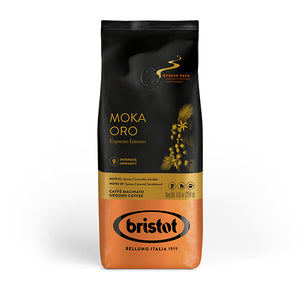 Moka Oro (Ground)
A well-balanced blend of Brazilian Arabica Santos Cerrado, Arabica India Plantation and Robusta India Parchment coffees, which enables you to obtain an intense coffee with a sweet taste, pleasant spiced notes and dark chocolate undertones.
Ground coffee for filter, Moka Pot and French press cafetieres.
Pack size 250gr
Now available on subscription - Just choose how much and how often you want it delivered. Cancel at any time.